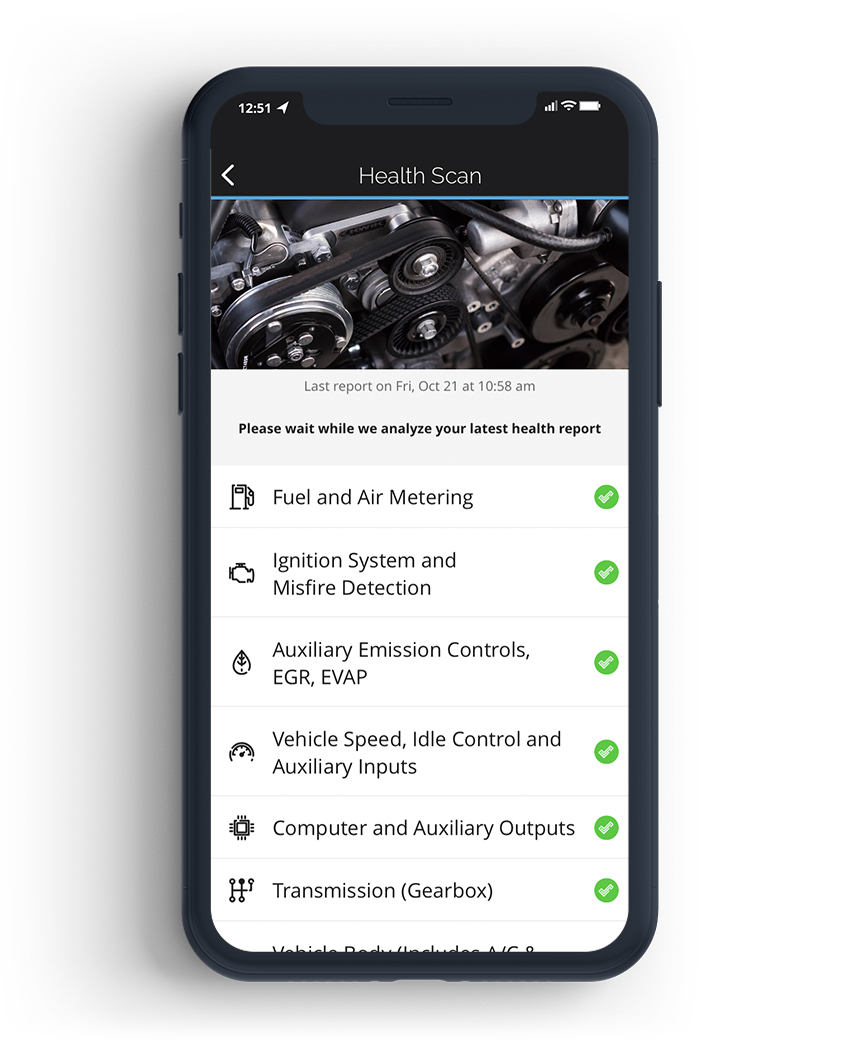 The app incorporates a Vehicle Health Scan feature that scans the vehicle through your OBD Reader to determine if any issues are being reported by the on board computer. Some require immediate attention but most do not. Here is a sampling of the parameters the system checks for when a Health Scan is initiated:
Fuel & Air Metering.

Ignition System and Misfire Detection.

Auxiliary Emission Controls, EGR, EVAP.

Vehicle Speed, Idle Control and Auxiliary Inputs.

Computer and Auxiliary Outputs.

Transmission (Gearbox).

Vehicle Body (Includes A/C & Air Bag).

Chassis (Includes ABS).

User Network.

DTC Codes.
You will be able to easily see if any of the checked systems have any outstanding issues. If issues are detected, a more detailed view of the issues will be displayed.