Add Multiple Savy Devices
This is a guide to show you how to add multiple devices to one account.
How to add multiple Savy Driver devices to the same account
You'll need to add each device independently. One by one.
2. To add the first device follow this guide.
3. You'll be able to continue adding more in the "Devices" section in the top left corner: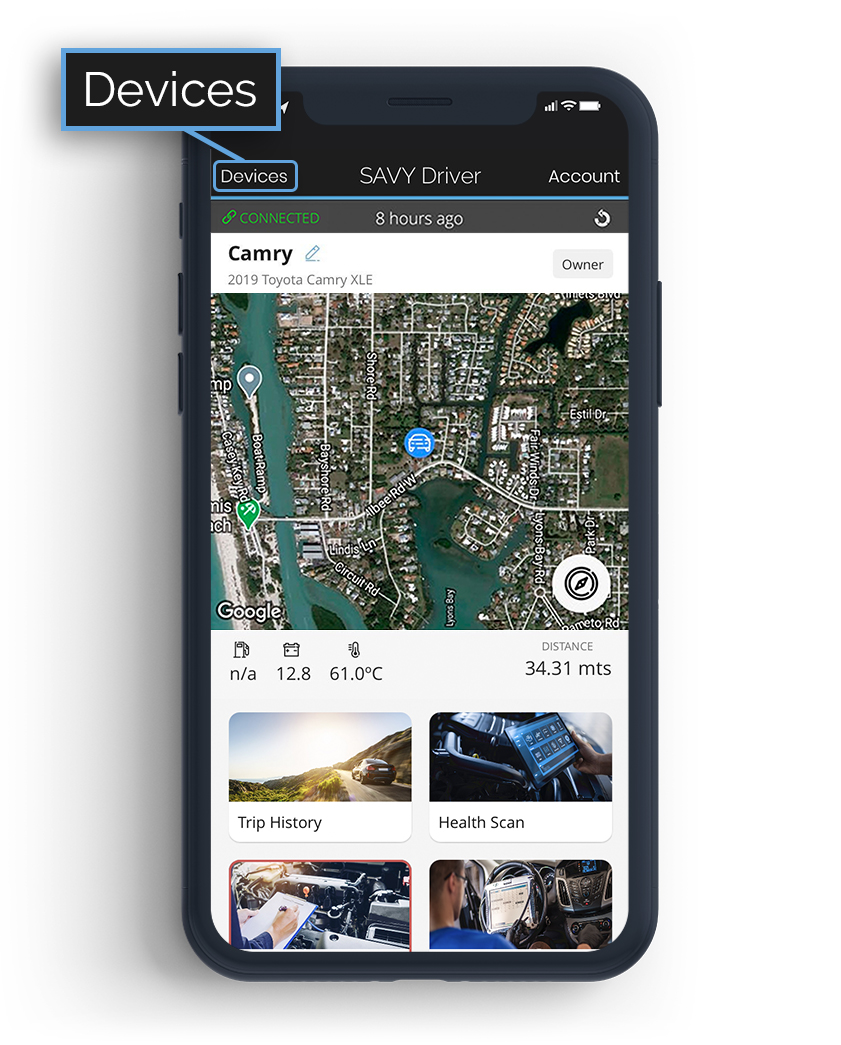 4. Tap on "Add Device".
5. And follow the app prompts.
Learn more
You can add as many devices as you'd like with multiple permissions.
It's the perfect tool to have a connected family.