How to register device to a Savy Driver account.
How to register the Savy Driver device
The first account that registers the new Savy Driver device will be marked as the device owner.

Enter your device ID.
5. Confirm your device ID.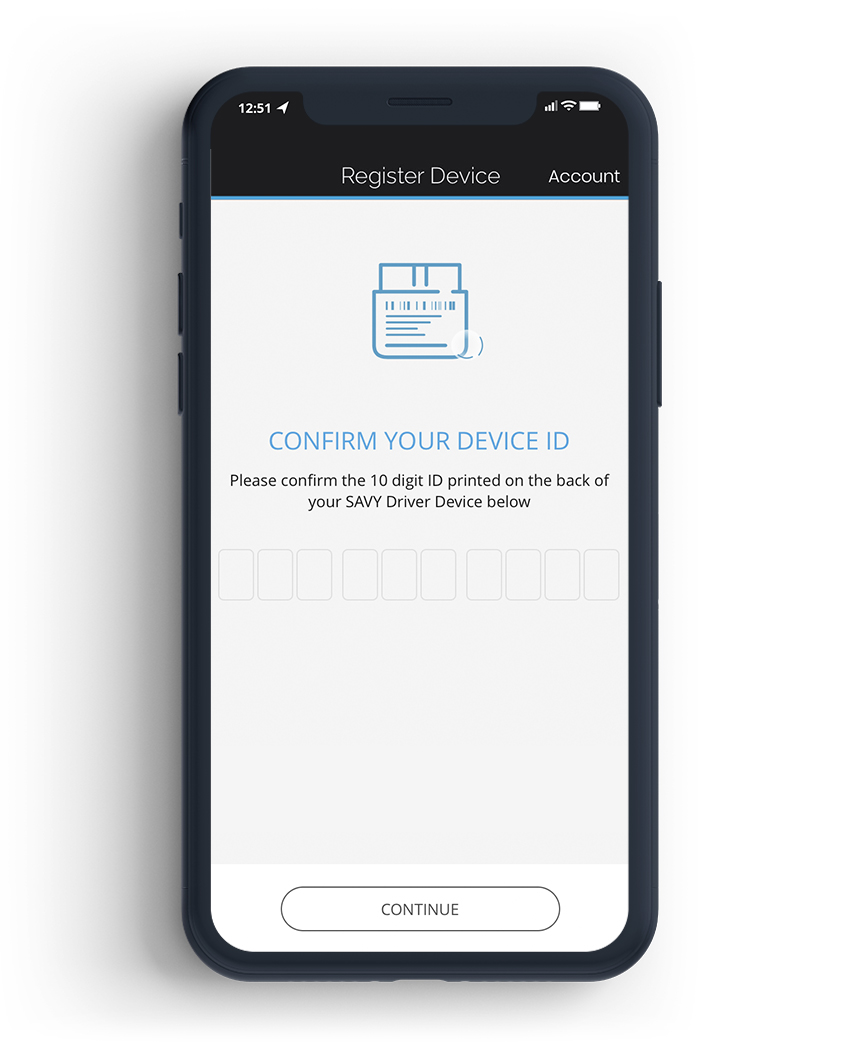 6. Click "Continue".
7. Connect your device to your OBD-II Port.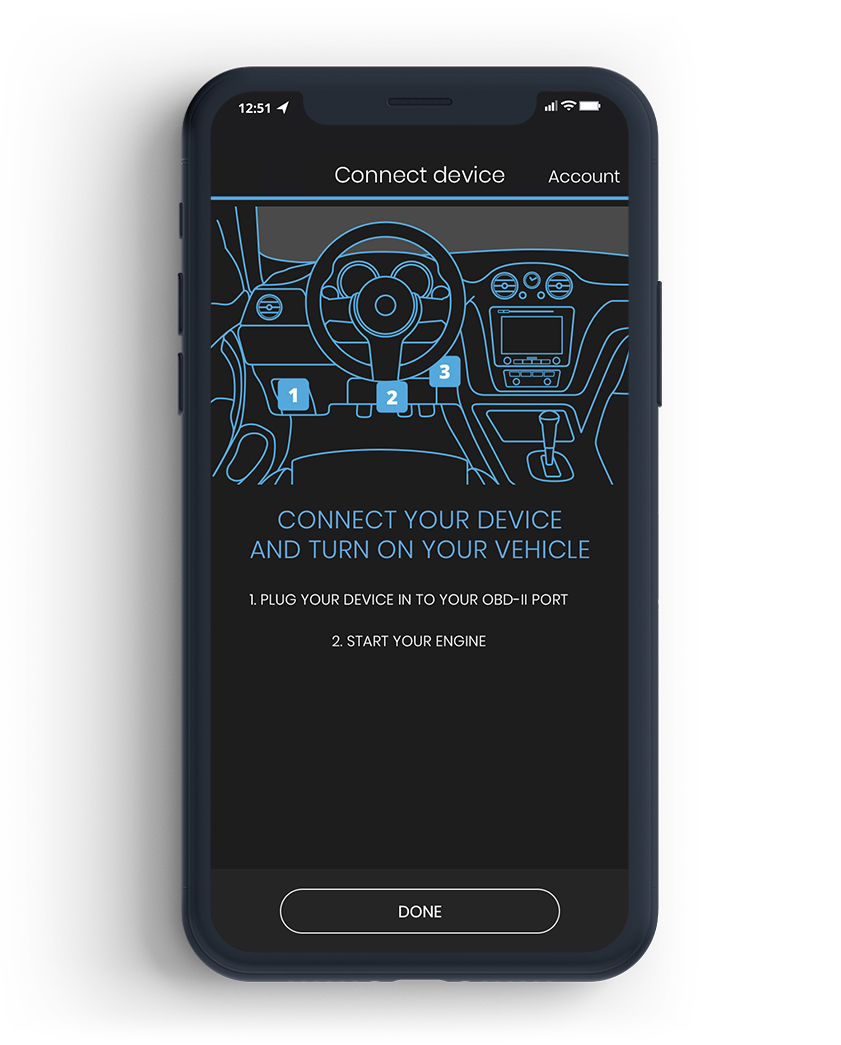 8. Done!
Enjoy your connected car experience.