Use your Account to enjoy Savy Driver. All you need is your full name, zip code, an email address, and phone number.
How to create a Savy Driver Account
You can create a new account in our free Savy Driver app.
Open the Savy Driver App and tap the Create Savy Account button.
2. Accept the Terms of Use.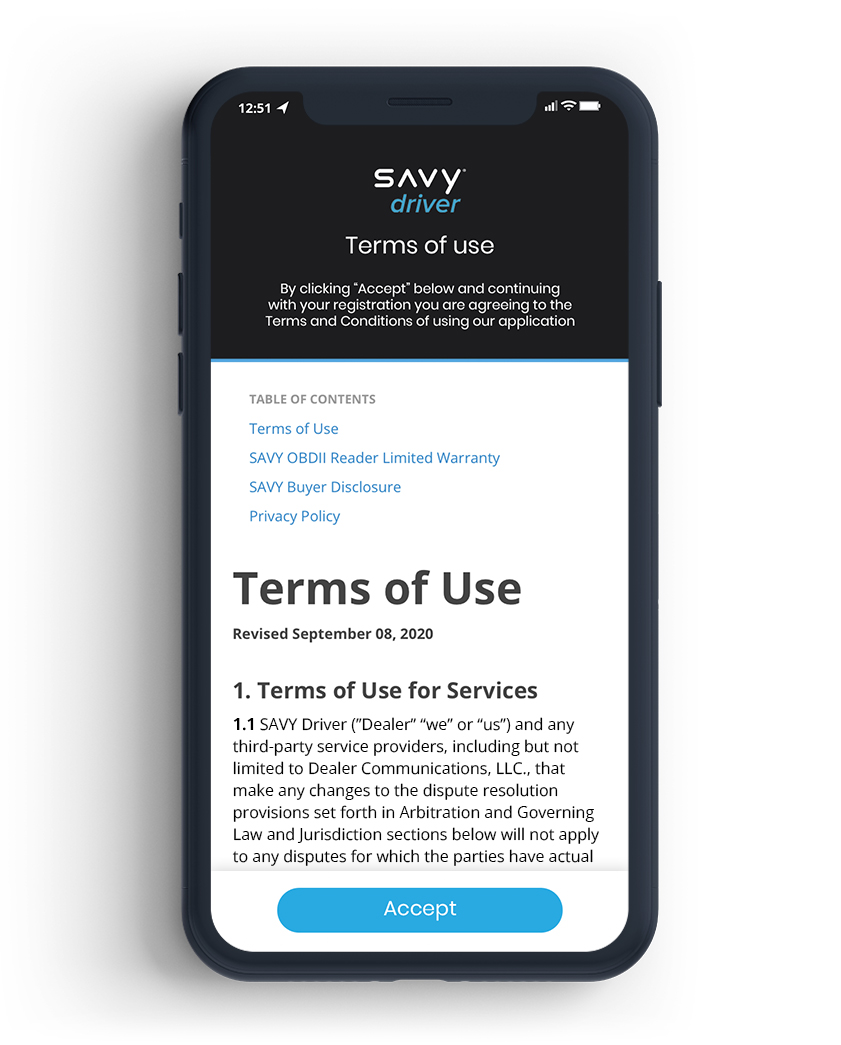 3. Follow the on screen steps. The email address that you provide will be your new account.
4. Click create account.
After you successfully created your account, the app will ask you to register your device.
Learn more
If you see a message that says the email address that you entered is already associated with an existing Savy Driver Account, you might have already created an Account. Try signing in with that email address. If you don't remember your password, then you can reset your password to regain access to your account.